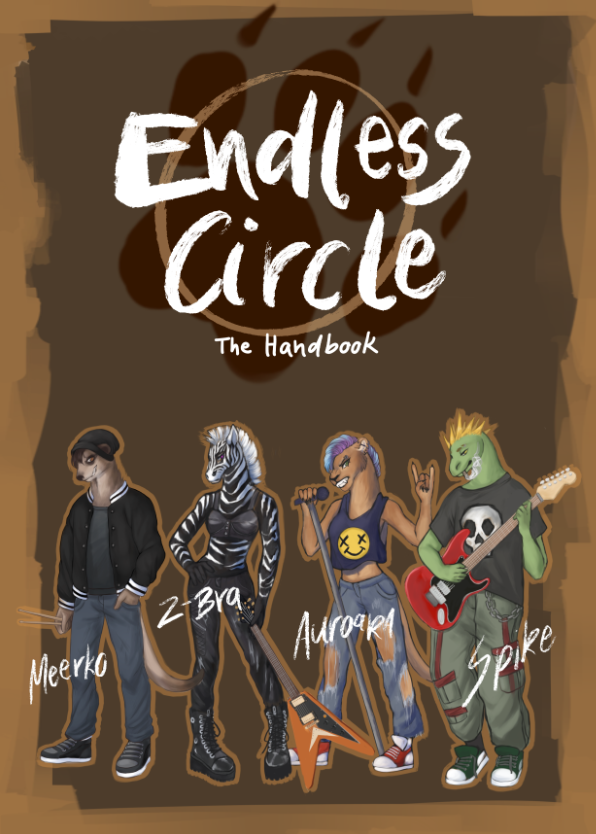 Endless Circle
You ever felt like you missed your edgy period during your childhood?
You always wanted to annoy other people with your flawless nihilistic worldview?
You always wanted to tell a story about a african animal punk rock band, that wants to overthrow a lyon king?
Look no further this is the right game for you.

Prologue:
Every animal has a place in the eternal "Circle of Life". Sounds nice, doesn't it? No it fucking doesn't. Think of it more like an oppressive regime. Your role in society is determined by your species and anyone who dares to be different is punished. The royal asshole responsible for this fascist system is the Lyon King. This self-proclaimed ruler of the African Wilds thinks he's better than everyone just 'cause he's french. When you and your badass friends started a band to speak up and oppose him, youwere banished to the desert for it. But you're not gonna take his shit. You may not have much going for yourselves right now, but you're determined to bring his reign to end through the power of music! It's time to start a punk-rock rebellion motherfucker!
Endless Circle is a narrative game for 4 Player. It offers a interactive scripted story, with enough space for free story telling and expression. Most of the content got illustrations.
Install instructions
Download all files and follow the instructions in the Material.pdf.